GNEX Conference 15th – 17th February 2022
Held at the Encore at Wynn in Las Vegas, this event was a great success for Lloydshare. GNEX presented Lloydshare with the Best Strategic Partnership Award 2022. Having been a valued attendee of GNEX since the first conference held in 2010, we at Lloydshare are very honored to receive another award since first being awarded the Best Developer Partner at GNEX in 2012.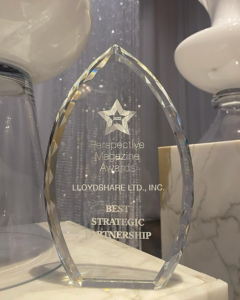 After the continued interruption of the pandemic a return to mostly normal life was very refreshing and a great opportunity to rebuild the travel industry. For Lloydshare this means more and more resorts are working in increasingly close partnership with us and we look forward to building new relationships in the future.
Lloydshare Consultancy Urges Patience – November 2021
At informal meetings and mini conferences across industry, there has been much discussion of members cutting short their memberships in the belief that the tourist industry is not going to recover for many years.   Lloydshare Consultancy representatives have confirmed that many of our clients have expressed similar concerns, but happily these are exactly the circumstances in which the value of the Lloydshare Product most clearly shows itself.  Lloydshare Consultancy has urged patience at this testing time, and reminded clients that remaining loyal to the host resort is a key requirement to secure the pay-out on your Lloydshare Plan.
Terms & Conditions – September 2021
Certificates issued with 9 Series T&Cs (2021/22), Condition 9.2.4  (pertaining to currency devaluation) has been withdrawn and shall not apply. 
No further action is needed by our clients with regard to that condition.  If desired, confirmation of the withdrawal for individual cases will be supplied on request.
GNEX Conference 17th – 19th May 2021
An event was held at the Eden Roc / Nobu Hotel in Miami Beach;  This brought the industry back together again after rescheduling for safety measures initially. It was a comfortable and productive networking environment and a well overdue chance to see old friends and make new ones.  There was plenty of safe-hand shaking going.  A traffic light system place to keep all attendees confident and comfortable.  Plenty of smiles were exchanged and to ensure the safety of all attendees masks were provided, temperature checks were carried out and Covid-19 tests were available.
Arda Spring Conference 6th – 10th June 2021
Held at the JW Marriott, Orlando, this was a great opportunity to reconnect with people in the industry and network.  Unfortunately, due to the Covid-19 crisis, some Vacation Ownership resorts have been threatened with closure.  Fortunately, Lloydshare had the opportunity to discuss with industry leads how Lloydshare's product encourages members to stay on board and provide the foundational support so necessary at this time when resorts are under unique pressure.   Lloydshare welcomed the chance to reassure the industry by providing a familiar and physical presence at the conference, as opposed to a digitally produced presence!
January 2021 – Resort Closures
Unfortunately, due to the Covid-19 Crisis, some Vacation Ownership resorts have been threatened with closure. As a result of this, many Lloydshare clients are concerned about their Lloydshare Plan. If the resort were to close before their Lloydshare plan matures where does that leave the client? The Lloydshare Loyalty Repayment Plan has no early surrender value, and our clients remain bound by all applicable Terms & Conditions throughout the term. However, we fully appreciate our clients' concerns at this extremely challenging time, and the following paragraphs are offered by way of guidance on how we hope our clients will respond in the event of a resort closure.
December 2020
Sadly, the threat of COVID-19 has not yet receded, with many partner resorts reporting an on-going impact. Never has customer loyalty had more meaning for the tourist and hospitality industries. So many small and knife-edge businesses throughout the world are being affected by the present restrictions and diminished travel. Lloydshare is proud of the contribution it is making to a sustainable Vacation Industry. While we can make no predictions in the current climate, we nonetheless hope that, over the full duration of our client's Vacation Ownerships, the present challenges will prove to represent a small cloud on an otherwise clear horizon. In these trying circumstances, Lloydshare takes this opportunity to wish all our Plan Holders and Partner Resorts the best possible holiday season!
Lloydshare Customer Service
April 2020 – COVID-19 News and Updates for Plan Holders
We have all found our lives and plans altered over the past few weeks due to the evolving crisis the COVID-19 pandemic has created. We have watched as the world goes through this pandemic country by country, and we are all dealing with daily uncertainties and concerns. These are difficult times in general and we wanted to take a moment and address all of these concerns.
In Mexico, all resorts/hotels have suspended operations for the month of April. Most resorts in Latin America have also closed sales and reservation offices. The decision to close resorts was made to "flatten the curve", protect resort employees, guests and minimize the spread of the virus in the hope of reopening faster. Most resorts have taken measures to protect employees and provide salaries throughout the pandemic. These closures have affected call centers and reservations offices. This will ensure that your home resorts stay well maintained and in pristine condition for the eventual return of Members/Owners and guests.
Our business at Lloydshare is built on strong foundations. For the past 20 years we have been serving sales centers, resorts and our Plan Holders alike, providing quality service to all. Your Lloydshare Plan is secure, and when the time to utilize your benefit comes, we will be here to assist you! While our offices are closed, all of our staff members are working remotely to help provide service and answer all questions and concerns that arise. We know that now is not a time for travel. But we also know that your home resorts will look to welcome you back with open arms when these days are behind us.
Until then, from our family to yours, stay safe, stay healthy and we wish you well!
Lloydshare Customer Service
Lloydshare Attends ARDA World 2016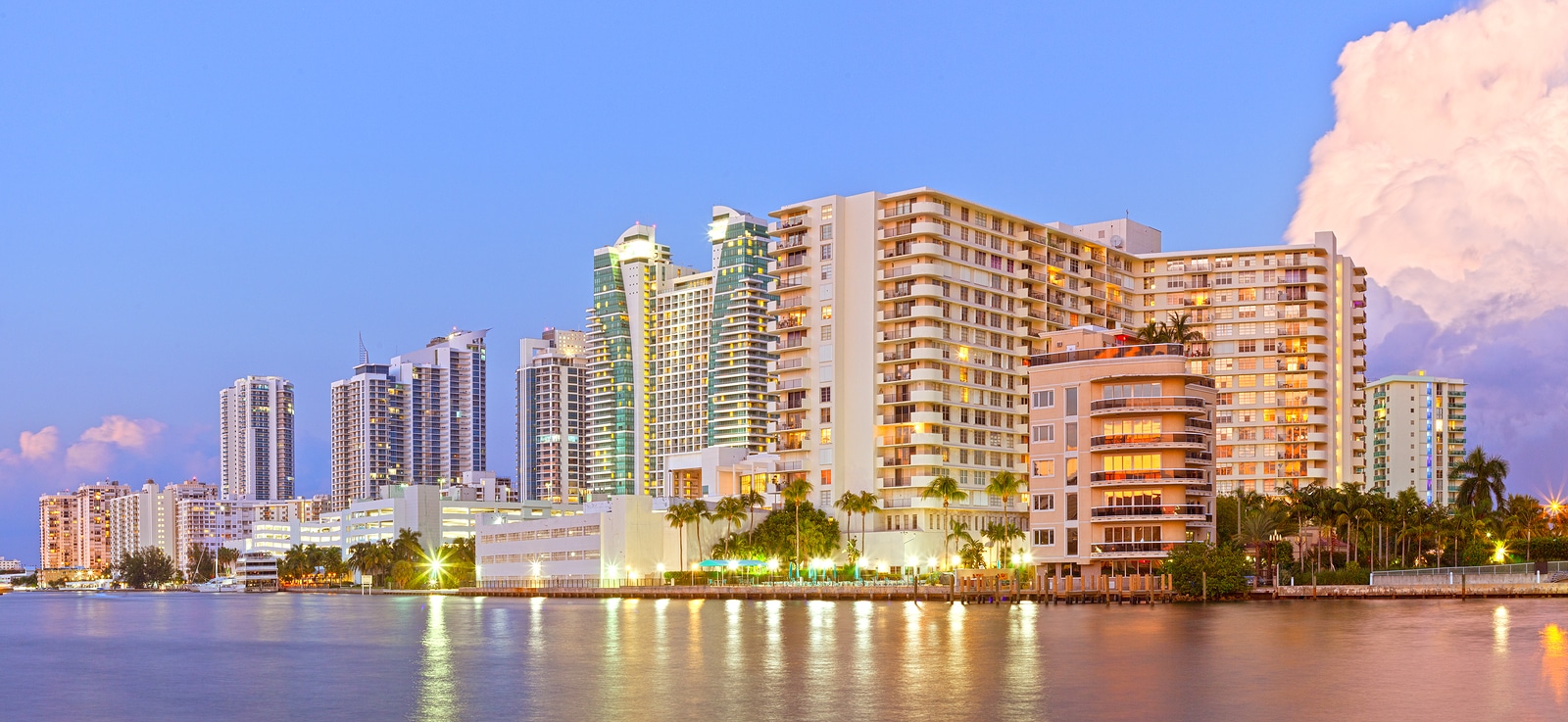 We had a great time connecting with our partners and enjoyed the company of new and old friends. We understand how important these get-togethers can be to network, look for ideas and find ways to improve our products and services.
Previous Product Designation Note
The Lloydshare Loyalty Repayment Plan was previously marketed and sold as 'The Lloydshare Deferred Annuity," and certificates quoting this product title are still valid. 
An annuity is a form of investment entitling the investor to a series of annual sums. 'Deferred Annuity' is an annuity in which the annual payments commence only after a lapse of some specified time after the final purchase premium has been paid. For business reasons and due to favorable terms originally anticipated, Lloydshare originally proposed to invest all final pay-outs, when policies matured, in the purchase of an annuity for each eligible client. The lapse of time between the payment of the premium and the maturity date on each Certificate was the reason the product was designated 'the "Lloydshare Deferred Annuity". This title was descriptive, rather than definitive. The proposed value of annual payments was never projected to any client by Lloydshare.
Lloydshare retained the right to vary its investment practices at any time in order to achieve the necessary growth to achieve final payments. Our repayment amounts were originally intended to support the purchase of an annuity after the maturity date, according to the market options of the day. * However, many of our original clients expressed the desire to have cash rather than an annuity provided by Lloydshare. Alternatively, they preferred the option of sourcing their own annuity on the open market based on independent financial advice. As a result of this, focus was increasingly placed, in all our marketing, on a one-time sum being paid to eligible claimants on maturity, to dispose of as they chose. There gradually ceased to be any tie-in applied by Lloydshare requiring the Lloydshare Pay-out to be spent on an annuity.
With effect from January 1st, 2012, the "Lloydshare Deferred Annuity" was formally retitled the "Lloydshare Loyalty Repayment Plan", and began to be offered for sale under the redesignated title at partner resorts. It is considered that the new title better reflects the spirit and intention of the Lloydshare product, which is a loyalty reward product.
No requirements of the product were reliant on the previous titling, and consequently, no Terms & Conditions applicable to the product or affecting our clients have changed as a result of the redesignation. Strict adherence to our Terms & Conditions has always been the key to a successful claim. Claims made against the previous product title of Lloydshare Deferred Annuity will still be honored by Lloydshare, *
Our clients preferring to move forward with an originally foreseen annuity may, of course, decide to purchase an annuity on the open market with their pay-out cash. This option provides an outcome commensurate with any of our previously issued marketing material, making reference to annuities. However, we would always suggest any such purchase is based on independent financial advice.
*Terms & Conditions apply