Lloydshare Limited Incorporated
The Premier Provider of Vacation Ownership Linked Loyalty Repayment Plans
Crafted by industry specialists, our Loyalty Repayment Plan directly supports Vacation Ownership, providing a great value, risk-free reward plan, and a fixed pay-out. *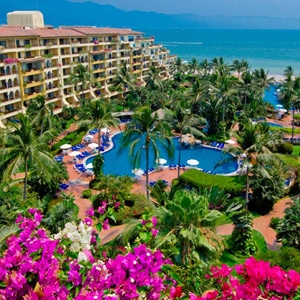 Vacation Ownership Members
Pioneered by Lloydshare, the Vacation Ownership Linked Loyalty Repayment Plan was developed in consultation with Resort Managers and Club Members.
 Not only do Vacation Ownership members get to enjoy the benefits and services of their membership, but they can also feel confident that, providing they adhere to our very simple requirements, a lump sum, equivalent to their membership purchase price will be paid on maturity of their plan!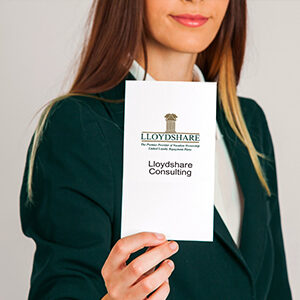 Lloydshare Consulting
Whilst constrained by commercial confidentiality and respectful of data protection, Lloydshare's pivotal position – working alongside Vacation Ownership Resorts and directly with thousands of Vacation Owners – has rendered it uniquely suitable for offering a consultancy function to resort managers.  This income stream has been developed since 2015, thanks to the steady growth of experience and the good relations enjoyed with our clients.  Selected clients are targeted for surveys and feedback, industry trends are observed, and breakage rationale is consistently analyzed.  As a result, Lloydshare is highly cognizant of 'Best Practice' within the industry.  Let Lloydshare help you get it right!
Fractional Cruise Ship Members
In keeping with developments in the Vacation Ownership industry, Lloydshare now offers its Loyalty Repayment Plan product to Fractional Cruise Ship members. This unique opportunity allows clients to enjoy the benefits of embarking on a cruise ship vacation for years to come and still have the peace of mind that they will, receive their repayment when their plan reaches maturity. *
Lloydshare – the adaptable choice
Vacation Clubs frequently offer existing members the opportunity of amending or upgrading an existing arrangement in order to enhance the usage of membership benefits.  Vacation Owners know that the potential to upgrade and enhance their holiday experience is available.  However, if the original membership to which your Loyalty Repayment Plan is linked gets replaced by a new and different membership, such a change is certainly of material interest to Lloydshare, and Lloydshare needs to know!
How an upgrade affects an existing Lloydshare Plan:
Your existing Lloydshare Plan relates to the original Vacation Ownership contract referred to on your Plan Certificate.  If a new, upgraded, Vacation Ownership commences, then the original Vacation Ownership has been superseded and it may be regarded as having been cancelled. In certain circumstances, it may be possible to authorize the original Lloydshare Plan to remain valid until the maturity date. Associated costs such as maintenance fees, annual dues, HOA will no longer be payable under the old contract, but the other Terms & Conditions will still apply.
Linking your new upgraded Vacation Ownership to a Lloydshare Plan:
In order to enable the Lloydshare Loyalty Repayment Plan to run congruently, and alongside, a Vacation Ownership package, Plans in relation to an upgraded contract are only available for sale within 90 days of the new Vacation Ownership contract's start date [unless there is in place a specific arrangement with your host resort]. Lloydshare takes a flexible approach to issuing further Plans, however the sale of a new Plan is not guaranteed.  We take into account such things as the time remaining on your existing Plan, your standing with the Resort, and the length of time your new membership has to run, as well as considerations related to our own commercial interests.  We may cancel your old Plan and start a new one. Alternatively, we may approve a new Plan to run alongside your old one. 
Make sure you discuss with Lloydshare any plans to upgrade or, if it was a spur of the moment decision, let us know as soon as possible!
The Bridge Between
Vacation Ownership & peace of mind. Simply your best choice in Vacation Ownership Reward.
Ideal
Lloydshare Loyalty Repayment Plans may be taken over by beneficiaries, subject to Terms & Conditions.
Exclusive
Our Loyalty Repayment Plan is a bespoke partnership arrangement open only to patrons of our carefully selected Vacation Clubs.
Exclusive
Our Loyalty Repayment Plan is a bespoke partnership arrangement open at special rates only to patrons of our carefully selected Vacation Clubs.
Freestanding Lloydshare Plans
The unique Lloydshare Loyalty Plan can be matched against many kinds of Vacation Ownership product.   If you own a timeshare at a Latin American/Caribbean resort that is not in active partnership with Lloydshare, a loyalty plan may still be available to you within 90 days of purchase.  Please note that the following percentage fees apply to non-partner resort members.
25 Year Plans – 10% of your club membership cost
20 Year Plans – 16% of your club membership cost
15 Year Plans – 30% of your club membership cost
10 Year Plans [available only to persons over 62 years of age]– 45% of your club membership cost
Just leave a message on our contact page, and one of our sales team will be in touch with you very soon!
*Terms & Conditions apply